Dish Size:
236*280*126 mm
Flow Rate:
28.3L/Min (Imported Pump)
Transport Package:
Carton
Y09-310AC/DC Laser Airborne Particle Counter
Y09-310 Laser Airborne Particle Counter is used to detect the particles in the cleanroom. It can measure the class 100 to 300 k environment. The instrument uses the laser diode as the light source, LCD-panel displays, six different size ranges simul taneously. The built-in printer can print count results. The counter can store 1000 samples data. Software creates data files for viewing or export to EXCEL sheet to computer. The instrument is widely used in the fields of micro-electronics, precision machinery, optics, pharmacy and sanitation, biology, food and beverage, aerospace and so on.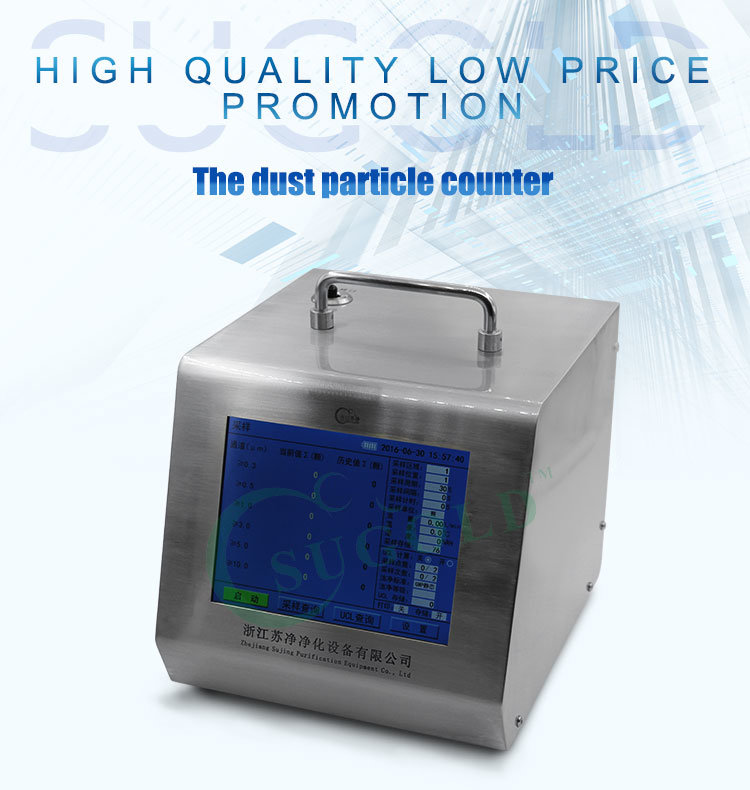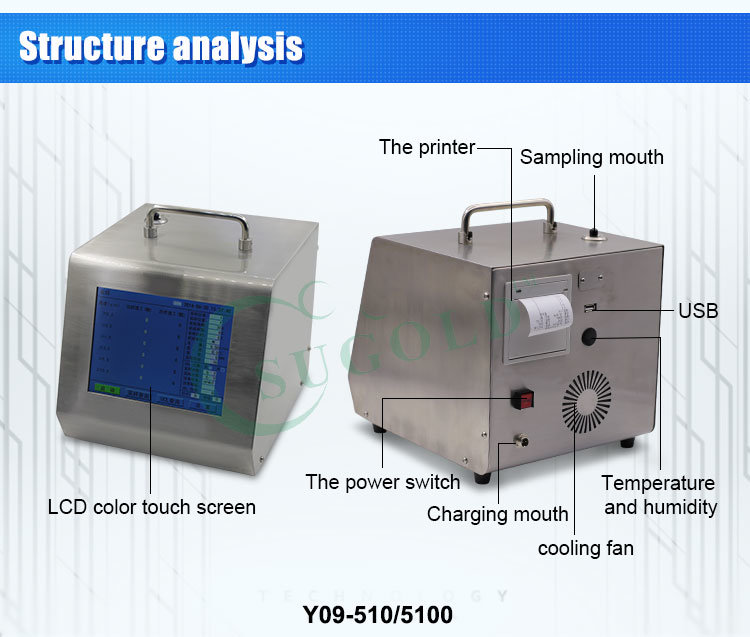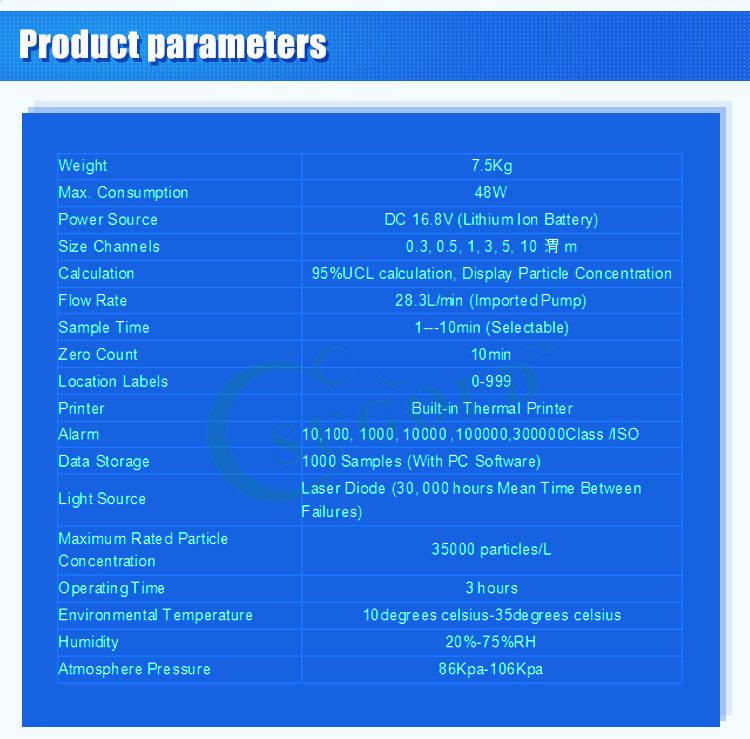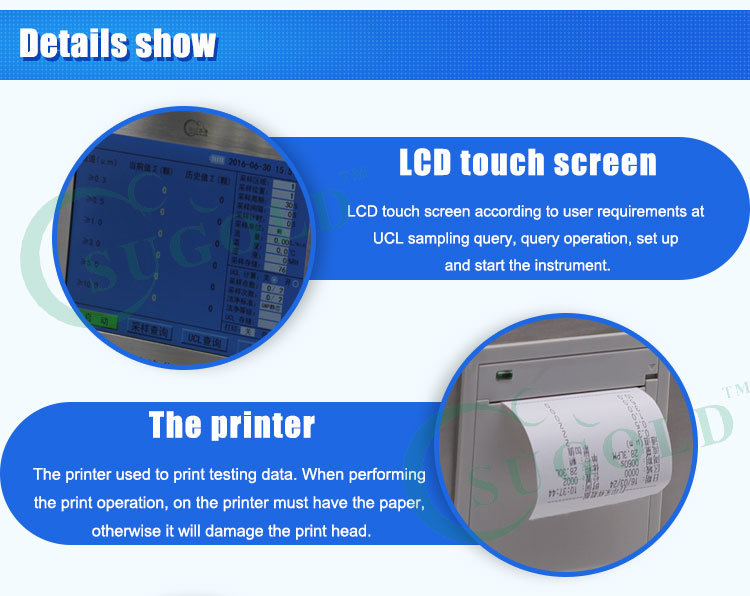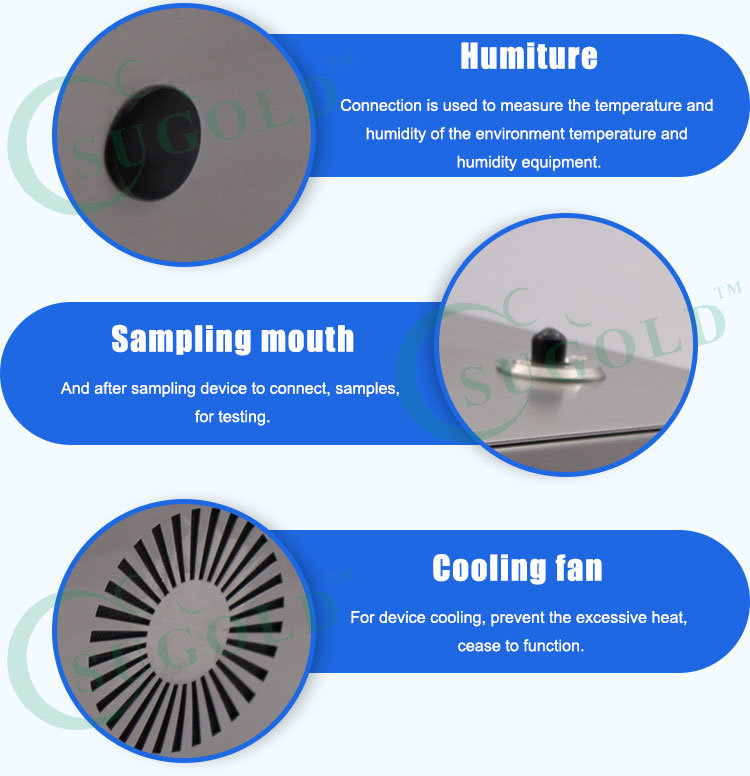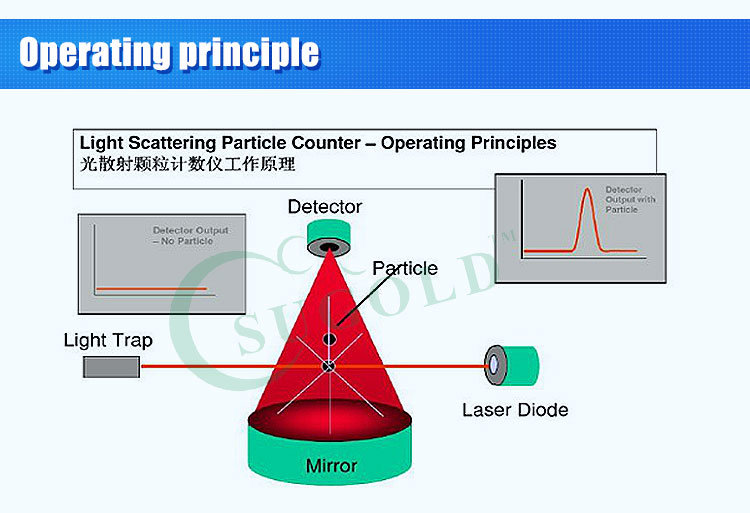 Why choose us ?
       
1.Directly manufacturing factory with competitive price and quality control,we check all material when we start to bulk product  productions
2.Professional advice to help you purchase the products you wanted
3.Professional export service team servers in the deal
4.Customization service is available ,OEM business is appreciated 
5.We will inspect and test all products material carefully to ensure no damage and lost
6.The success of our cooperation can be guaranteed for our company is a credible and honest partner.
 
How to place an order ?
1. Contact by e-mail or trade manager for specified items
2. Contract signed ,40% deposit in advance 
3.Bulk productions
4.Balance payment before shipment .
5.Shipping send original documents or tele-release goods
6.Quality warranty for 2 years after shipment .
 
 
Do you have products in stocks?
We always have stocks if your quantity below 10 pcs.f there is any stocks,we will inform you with details in the reply of your require.
 
How much will the shipping charges be ?
 This is depends on the size of your shipment and the method of shipping .When inquire about the shipping charges , we hope that you let us know the detailed information such as the codes and the quantity .Your favorable method of shipping .( by sea or by air ) and your designated port or air port .We will be gradeful if you can spare us some minutes to help us since it will enable us to evaluate the cost based on the information provided .
 
Name

Ceramic Lining Brick

Size

145mm×40mm×95mm

Characters

1Great wear Resistance

2.Great thermal conductivity

3.Great resistance to impact

4.Great slag resistance

Application

1.Widely used in Building kiln and thermal equipment.

2.Widely used in iron and steel making industry

3.Widely used in non-ferrous metal industry

4.Widely used in building materials industry

5.Widely used in saving energy and incineration
Ceramic Lining Brick

known as Alumina Brick, which used high-quality bauxite clinker as raw material, adopted advanced technology and scientific formula, utilized two-way oil press to formed, and kilned by 3

6

0 meters long roller. The alumina brick presented high strength, extreme hardness, high-wearing feature, high specific gravity, small size, high temperature and corrosion resistance, pollution-free and other excellent features which widely used in ball mills for different types of ceramic, enamel, glass, chemical factories. Furthermore, the Alumina Brick can greatly improve grinding efficiency, reduce grinding cost and reduce secondary pollution.

Prolonging the life of ball mill, bringing good economic benefits to customers, is an ideal ball mill lining.



Ceramic Lining Brick
Ceramic Lining Brick,Ceramic Tile Lining Bricks,Alumina Ceramic Lining Bricks,High Alumina Ceramic Lining Brick
Shanxi Ruineng Ceramic Material Co.,Ltd , https://www.rnceramic.com