The first China Electric Vehicle Purchase Festival 2015, which officially kicked off on January 26, closed in the hot line on February 10. The event was hosted by the electric vehicle vertical website Electric State, and many companies including Beiqi New Energy joined, and 11 mainstream electric vehicles participated in the purchase.
According to reports, since the beginning of the event, the number of participants has reached more than 100,000. In this car festival, the number of cars purchased by all models reached more than 300. The total number of reservations for Beiqi New Energy E150EV and EV200 reached 217. In the online auction that officially started at 10:00 on February 10, more than 130 users logged in to the event page in just 10 minutes. Among them, in addition to a lucky netizen to obtain the 66,666 yuan Beiqi E150EV special car purchase qualification, there are 100 netizens got the cash purchase subsidy sent by the electric state (the top 20 per person 5,000 yuan, 21-100 per person) 2,000 yuan), let the netizens who pay attention to and participate in the car festival get the benefits of buying a real gold and silver. Among all the subsidized users, the proportion of BAIC new energy vehicles purchased is as high as 72%.
On February 7th and 8th, the electric state also held the "Beiqi New Energy Test Drive Tasting" jointly with BAIC New Energy and the Group. More than 100 reserved users participated in the tasting, and more than 30 users who came to the test drive paid a deposit.
On February 11, BAIC New Energy held a delivery ceremony at the huge Wufangqiao store in Beijing, and submitted the current car for the 10 car buyers of the car festival. From the appointment period of January 26th, the users who participated in the car festival were pleasantly surprised. Among the more than 1,000 users who successfully subscribed for the purchase, Mr. Zhang was lucky enough to get an appointment for the iPhone6, and also 134 netizens got vouchers from easy-to-use cars, original life, Boao car maintenance and other cooperative units, as well as high-end red wine and other gifts.
For the users who are involved in the car purchase festival, they will also provide a series of follow-up services including special person to help the card, auto insurance purchase, one-on-one electric vehicle professional driving training, etc. In addition, users can enjoy one-on-one online on the expert line within one year after purchase. Free consultation; and within one year of car purchase, there is also the opportunity to enjoy free exclusive scooter service during vehicle maintenance.
Crawler excavators are widely used in construction work, such as digging trenches, holes and foundations, as well as for handling materials, moving earth, demolition, dredging, etc. Other attachments adapt the Crawler Excavator for boring, ripping, crushing, cutting and lifting.No matter what line of work you're in, Cat excavators will make you plenty of money. You can count on these machines to deliver top performance, unmatched versatility, and the industry's best fuel efficiency-guaranteed. You'll also love their ease of operation, their durability, and their latest safety and technology features that will make you the model of productivity (and the envy of your competitors). Plus Cat excavators are down-right easy to maintain. If you want to make more money for you and your family, check out our family of Cat excavators. You won't find a better, more comprehensive lineup of machines built just for your unique business needs.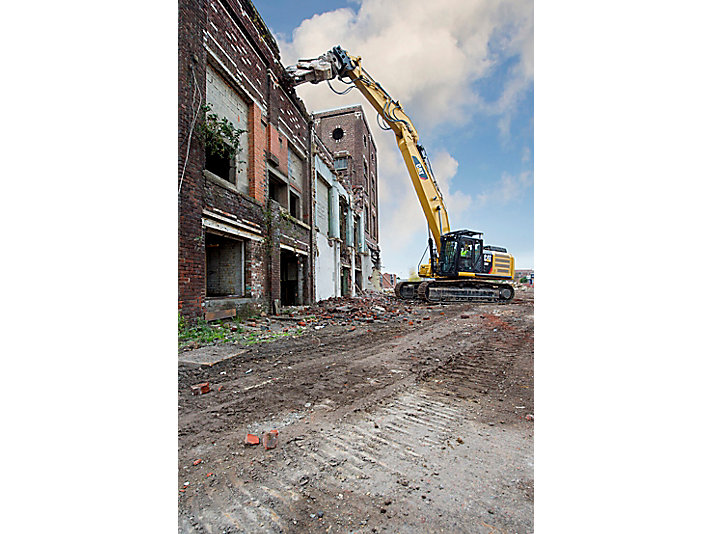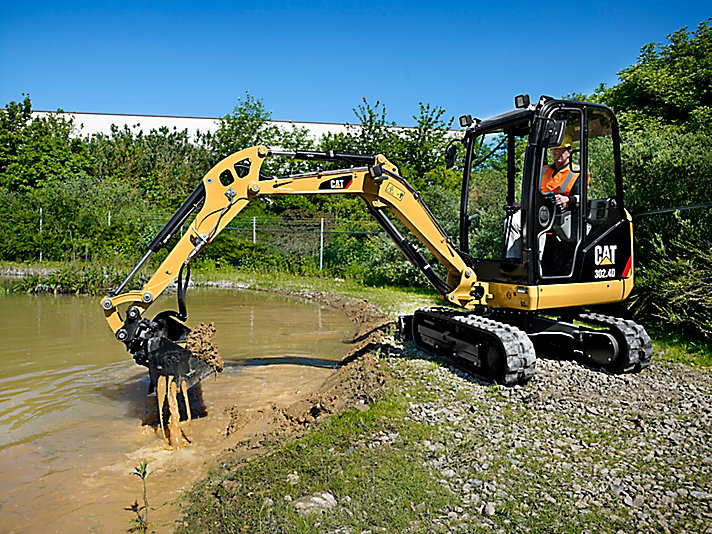 Crawler Excavator
Crawler Excavator,Small Excavator,Mini Excavator,Used Mini Excavator
HONG KONG KAIDE MACHINERY LIMITED , http://www.cat-semmachinery.com