February 14, 2015, deputy general manager of
China National Heavy Duty Truck
Group, Jin-Gen Tong and his party leaders of relevant departments of the company to
large
company research
tooth
guidance, implement the 2015 mission statement and goals. He listened to the company's 2014 production and operation status and 2015 work plan and measures report.
Tong Jingen conducted guidance and deployment from various aspects on the actual situation of the company. Tong Jingen pointed out that in 2014, Big Tooth Company was able to achieve new business development in the face of a severely troubled market. The key is to actively change the way, adjust the structure, work hard to achieve realism, and all employees work hard to open up the company's health. The context of development, overcoming difficulties, scientific management, reform and innovation, and improving management have made the foundation for enterprise development more solid and more dynamic, and it is worthy of recognition. In 2015, the Central Economic Work Conference carried out systematic analysis and scientific judgments on the economic situation throughout the year. For enterprises, they must understand the new normal, adapt to the new normal, be bold in reform, dare to take on the responsibility, be bold in innovation, and vigorously implement the "brand, quality". The "Year of Benefits Upgrading" campaign will continue to increase efforts in various fields, scientifically plan the overall situation, focus on the work, and strive to achieve breakthroughs in all aspects of work. In accordance with the unified requirements of the group companies, identify their own problems, break down the brand, quality, and profit objectives, identify the breakthrough points of the problems, determine quantitative indicators, and achieve disruptive improvements in key work. Regarding the quality and sales measures of Big Tooth Company, Tong Jingen pointed out that quality is the top priority. In order to achieve quality brand upgrading, Big Tooth Company must re-understand product design, inspection methods, manufacturing, after-sales service, technology, quality and manufacturing departments. High-quality products are obtained through repeated tests. It is necessary to completely abandon the development ideas of "quantitative speed scale" in the past and turn to the guiding ideology of "contributing to brand quality and efficiency" and continuously satisfying users' needs. All should be dared to face the history, dare to face problems, dare to look at each other, and dare to Conquer yourself. To defeat an adversary, we must first overcome our self. Only by constantly conquering ourselves can we achieve long-term stability and sustainable development. Based on this, enterprises must accurately identify their position and status in the same industry in the country on the premise of careful analysis of the market, and clearly define their own specific work in various regions in the country. On the basis of data analysis, we gather, break through, find accurate positions, define positions, and invest resources to occupy a larger market.
Tong Jingen stressed that with the development of ideas to solve problems encountered in the development of enterprises, companies can make the waist more and more hard, confidence is more and more full, more and more profits. Enhancing quality and reducing costs and increasing efficiency are the key tasks of the company. The Big Tooth Company must devote itself to the cause of reform, innovation and development with a full-hearted work enthusiasm and a more responsible work attitude. It should take the lead and work towards a stable and healthy science for China National Heavy Duty Truck Group. Development makes its own contribution.
Then, the heads of the Group's corporate management, finance, quality, procurement, and sales departments and the relevant departments of the Grand Tooth Company conducted specific jointing and communication on the 2015 target management responsibility system.
During the visit, accompanied by deputy general manager of Tong Jingen Group and deputy chief economist Lei Huyin, accompanied by Wu Zhenghe, chairman of Dajia Company, and general manager of Wenzhong, he went deep into the production site to conduct on-site research and guidance.
By accumulating nearly 20 years of experience in plastic machinery production technology and manufacture of hundreds of plastic machines, the company developed and produced high-speed cast film unit, cast breathable film production line, multilayer co-extrusion casting unit, etc. Our technical team has rich experience and high tackling capacity, and the equipment developed by the technical team has stable and reliable quality, excellent index and high flexibility, obtaining the approval and praise of users.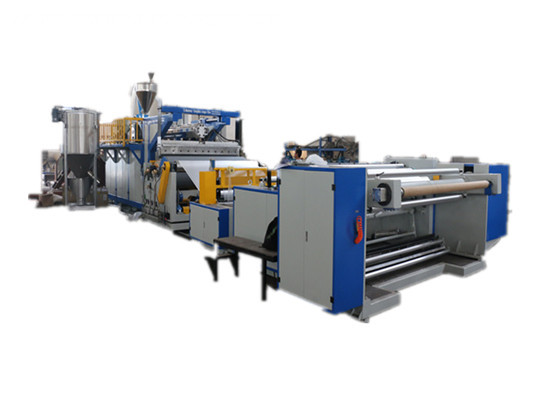 Application:
1. Diaper based film, deep-embossed film and various kinds of medical hygiene film.
2. Table clothes, plastic gloves, shower caps, suit covers and umbrella base film.
3. Original film used for packaging, such as surgical gowns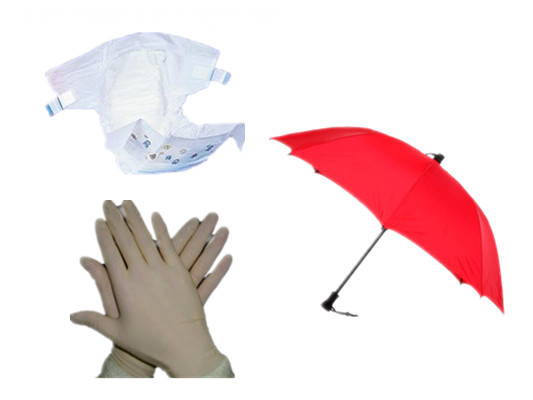 FAQ:
Q1: Are you a Manufacture Factory?
No, we are not direct Manufacture Factory, but our factory has been cooperated with Changzhou ZL Machinery since 2000. We are able to offer the most competitive price.
Q2: Installation and commissioning?
We will send our engineer for installation and commissioning. Also, our engineer will train worker until they could produce the product successfully. But, the relevant cost will be paid by you.
Customer demanded is our pursuit. If you have any question about this production line, please contact us directly. We will response you in 24 hours. We are willing to take you visit the factory. For any inquiry, please email us directly.
Casting Film Production Line,Film Casting Process,Casting Film Line,Transparent Film Line
Yangzhou Yuyang Nonwoven Machinery Co., Ltd , http://www.yynonwovenmachine.com